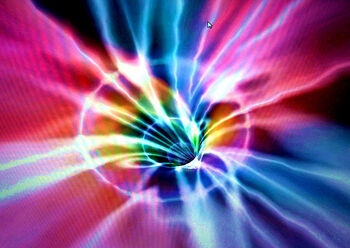 Welcome to the Galaxy of Imaginatia
Imagine, plan, create, share. Imagine your own world and everything else in it. Create and let loose your imagination, and get ideas you've never thought of from other users! This is a website where we want to be creative, not realistic. Hey, it's your world, not mine, go ahead, express your imagination!
Our Website
What is our wiki about? Well, it's quite simple. Expressing imagination through writing unique and creative articles. We hope to create this site a source of vast imagination and inspiration of the human mind. Anyone can create articles, as long as they are appropriate, organized, good quality, detailed, and has many links and connections between them. Even though we twisted the idea of a wiki, you must take this site as a vast place of ideas and inspiration that we can turn into reality some day.
This wiki is sadly dead.
If you want to find the creators now, they are on xbox live. Darklumiere12 and ProjectFuzion
Latest Activity
Talk:Elmen Zieust
new comment by A FANDOM user

| | |
| --- | --- |
| Comment: | Guys this nlp sequencing and sale of my people or my organs is 100% against the law and a threat to national security. I have been comitted to... |